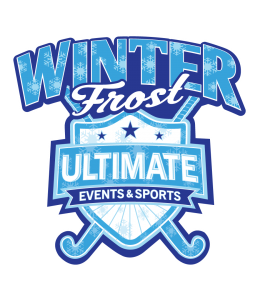 Winter Frost 2022
January 15, 2022
855 South New Street West Chester, PA 19382
ABOUT THE EVENT
Fun Day of Field Hockey with GREAT competition for all ages
Event is held on a College Campus with exposure to college coaches
Site is centrally located and accessible to main travel routes
Tournament is held in the heart of Chester County
Games will have US Field Hockey Rated Officials and will be playing FIH Rules
Professional Staff on each field to keep score
Important Update:  West Chester University Indoor Sports Policy - All persons at West Chester University, whether they are parents, spectators, coaches, officials, or athletes, must remain masked at all times while indoors.  This is regardless of vaccination status, and this policy includes those athletes actively engaged in physical activity.  Players on the court or indoor "field" must continue to wear a mask at all times while playing their sport.  There are no exceptions. Failure to comply with this policy will result in the removal of your team from the event and potentially shut down the entire event from WCU.  Thank you for your attention to this matter, and we appreciate your support!
GAME DETAILS
Clubs are ONLY permitted to register 2 teams per division!
All teams will receive 4: 25 minute games
Open to U10, U12, U14, U16 and U19
Running Clock, Central Horn
All games will use US Field Hockey Rated Officials and will be playing FIH Rules
ROSTER DETAILS
MAX of 12 players/team; MIN of 8 players/team
Rosters and waivers will be submitted electronically
IMPORTANT DATES
Friday, December 17th: Final Balance DUE
Monday, December 27th: Online Player Registration (Waiver) DUE
Monday, December 27th: Final Roster Validation DUE
Friday, December 31st (at the latest): Schedule POSTED
Saturday, January 15, 2022: The Winter Frost BEGINS!