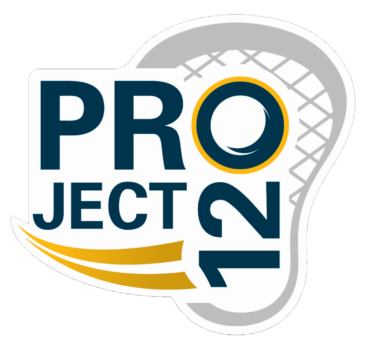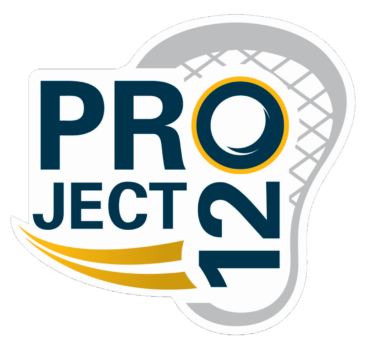 Project 120 Premier Showcase
Sat, June 25, 2022- Sun, June 26, 2022
PA Classic Soccer Complex- 1461 Lancaster Rd, Manheim, PA 17545
Committed as of 6/24/22 - More to Come!
Allegheny College
Alvernia University
Arcadia University
Bard College
Bloomsburg University
Bridgewater College
Bucknell University
Caldwell University
Catholic University
Drury University
Eastern Mennonite University
Elizabethtown College
Ferrum College
Georgian Court University
Hollins University
Holy Family University
Hood College
Immaculata University
Ithaca College
Kutztown University
Lafayette College
Lebanon Valley College
Liberty University
Lock Haven University
Lynn University
Misericordia University
Muhlenberg College
NAVY
Randolph College
Rutgers University
St. Joseph's University
St. Mary's College of Maryland
Shenandoah University
Siena College
Temple University
University of Akron
University of Massachusetts Lowell
Ursinus College
Washington College
West Chester University
Widener University
Wilkes University
William & Mary
William Smith
Wilmington University
About The Event
"Project 120" is a tournament that will give back to a non-profit or cause every year. A DIRECT PERCENTAGE of your registration fee will go towards a "project" that is benefiting the lacrosse community. You will NOT have to do any additional fundraising as part of your entrance into the tournament. Your support will directly offer a positive impact!
In 2022, we are excited to support Lax-4-Life, founded by Ginny Martino, Head Coach at West Chester University. Lax-4-Life is a national lacrosse campaign to provide support programs geared toward adolescent and young adult suicide prevention awareness.
Lax-4-Life's Goal:
*Raise awareness for suicide prevention
*Erase the stigma associated with suicide and depression
*Understanding & assisting students with the pressures of life in high school & college
*Provide resources & outlets for those dealing with depression, bullying, or suicidal thoughts
* Help aid those left behind after a suicide
Suicide is the 2nd leading cause of death amung people aged 10-34. We want to come together with our lacrosse community to raise awareness and help to drastically reduce this statistic!
*Note: Requests can ONLY be submitted by a Head Coach or Club Director; no other requests will be considered.  All requests are not guaranteed and not all will be honored.  Tournament reserves the right to schedule all games as they deem necessary. All teams are expected to attend all games posted on the final schedule.
Highlights
Easily accessible location; featuring 15 fields all in one location!
USL Certified Officials on all games
Professional staff on each field keeping score and all will have a direct line of communication to all tournament staff.
Over 225 College Coaches attended in 2019.
Project 120 will give back to a cause; a direct percentage of your registration fee will be donated. You will NOT have to do any extra fundraising. Any extra donations, should you choose to donate, will be taken directly by the cause at the event.
Divisions and Locations
2023-2026: PA Classics Soccer Complex
No one who has graduated high school is permitted to play in this event
IMPORTANT DATES
Registration OPENS: Wednesday, July 28th @ 10am EST
Balance Due:
Player Registration Deadline:
Roster Submission Deadline:
Schedule Conflicts/Requests:
Schedule Release: Approximately 2 weeks prior to event to Directors
Tournament Contact: Caroline Gray-caroline@ultimateeventsandsports.com
ROSTER DETAILS
MAX of 22 players/team; MIN of 18 players/team
Rosters and waivers will be submitted electronically; Dates listed under "Important Dates"
All players must be USL members. Their membership numbers will be captured during the registration process.
GAME FILM
Ultimate Events and Sports has teamed up with ConnectLax and Coach Packet to bring the college coaches and participants the best video coverage and profile distribution.  ConnectLax is the exclusive video provider for this event, and Coach Packet will provide all electronic player profiles to all coaches in the country. All fields will be filmed and distributed for FREE to all college coaches in the Nation through Coach Packet.  All games are filmed at elevation in professional HD.
Here is why you should choose this event for video: CLICK HERE.
NOTE:  All game film will be provided to all college coaches in the Nation so that they do not miss any of your games!
Ultimate Events and Sports is doing their part in securing commitments from some of the Nation's top institutions, but it is also highly advised that the athletes do their part.  If an athlete is interested in a particular program or school, it is suggested that the athlete contact that coach.  Let them know who you are, your team name, that you are interested in their program and you will be attending Project 120
Game DETAILS
FULL regulation size fields
All teams guaranteed at least 4 games
2023s–2026s will play a Showcase Format; 4 Round Robin games of equal weighted competition
Running clock with a central horn