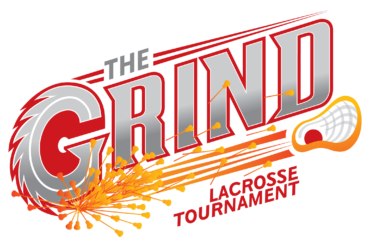 The Grind
Fri, Jul 8, 2022-Sun, Jul 10, 2022
Multiple Locations
The Grind is currently SOLD OUT. Please click here for to join the waitlist. Any questions, contact Caroline@ultimateeventsandsports.com
About The Event
One of the LARGEST and MOST COMPETITIVE tournaments in the Nation! Bringing together teams from ALL across the country and International teams!
Showcase Format for the 2023s-2025s. Championship Format with weighted brackets for 2026-2029s. Teams will be grouped by similar levels of play to help ensure all games are competitive.
Awards will be provided for the Champions of each bracket.
Over 130 college coaches attended in 2021.
Following all USL rules
More playing time offered by most tournaments; offering the athletes MORE playing time to be seen by the college coaches, and offering the teams the best value for their fee
Certified USL Officials will be used on all games, and staff will be on all fields to provide a safe and professional atmosphere
GAME DETAILS
FULL regulation size fields
All teams guaranteed 4 games over 2 days;  5 possible games via playoffs
Running clock with a central horn
Championship format for the Youth (2026s-2029s)
Showcase format for the High School (2023s-2025s)
Divisions
2023-2025s: Showcase Format (Saturday/Sunday)
2026-2029s: Championship Format (Friday/Saturday)
Locations will be determined closer to event
Pure and mixed age groups. No one who has graduated high school is permitted to play in this event.
Roster DEtails
MAX of 22 players/team; MIN of 18 players/team
Rosters will be due by TBD
Rosters and waivers will be submitted electronically; further details above under "Important Dates"
All players must be USL members. Their membership numbers will be captured during the registration process. Further details below.
Important Dates
Registration OPENS: Thursday, July 29th @ 10am EST
Balance Due:
Player Registration Deadline:
Roster Submission Deadline:
Pools to Directors: Approximately 1 month prior to event
Schedule Conflicts/Requests:
Schedule Release: Approximately 2 weeks prior to event
Tournament Contact: Caroline Gray-caroline@ultimateeventsandsports.com
Game Film
Ultimate Events and Sports has teamed up with ConnectLax and Coach Packet to bring the college coaches and participants the best video coverage and profile distribution. ConnectLax is the exclusive video provider for this event, and Coach Packet will provide all electronic player profiles to all coaches in the country. All games are filmed at elevation in professional HD.
Here is why you should choose this event for video:  CLICK HERE.
Note: All game film will be provided to all college coaches in the Nation so that they do not miss any of your games!
Alfred University
Alma College
American International College
Alvernia University
American University
University of Akron
Aquinas College
Arcadia University
Army West Point
Assumption University
Baldwin Wallace University
Bard College
Beloit College
Bethany College
Bloomsburg University
Boston College
Bucknell University
Buffalo State College
Caldwell University
University of California
California Lutheran University
Campbell University
Cedar Crest College
Chatham University
Clarkson University
College of the Holy Cross
College of William & Mary
Connecticut College
Daemen College
Delaware Valley University
DeSales University
Dominican College
Drew University
Duquesne University
East Carolina University
Eastern Mennonite University
Eastern Michigan University
Eastern University
ECU
Elizabethtown College
Elms College
Embry-Riddle University
Endicott College
Fairfield
Fairleigh Dickinson University
Franklin College
Franklin Pierce University
Gardner-Webb University
George Washington University
Georgian Court University
Gettysburg College
Goucher College
Grand Valley State University
Gwynedd Mercy University
Hartwick College
Haverford College
Heidelberg University
Hollins University
Holy Family University
Hope College
Immaculata University
Indiana University of Pennsylvania
Ithaca College
Jacksonville University
Johnson & Wales University
Juniata College
Kean University
Keiser University
kennesaw state university
Kent State University
King's College
Kutztown University
La Salle University
Lancaster Bible College
Lebanon Valley College
Liberty University
Lock Haven University
Longwood University
Lycoming College
Lynn University
Madonna University
Maine Maritime Academy
Manhattan College
Manhattanville College
Marywood University
University of Massachusetts Lowell
Massachusetts College of liberal arts (MCLA)
McDaniel College
Messiah University
Mercer University
Millersville University
Misericordia University
Moravian College
Morrisville State
Monmouth University
Mount Aloysius College
Mount Holyoke College
Muhlenberg College
Navy
Neumann University
Niagara University
Notre Dame College
Ohio Northern University
Ohio State University
Old Dominion University
Penn State
Penn State University Abington
Princeton University
Quinnipiac University
Robert Morris University
Roberts Wesleyan College
Rochester Institute Of Technology
Rutgers University
Rutgers University - Camden
Saint Joseph's College (ME)
Saint Joseph's University
Savannah College of Art and Design
Seton Hill University
Shenandoah University
Shepherd University
Shippensburg University
Smith College
Southern Connecticut State University
Springfield College
Stockton University
St. John Fisher College
Stockton University
SUNY Buffalo State College
Susquehanna University
Swarthmore College
Temple University
The College of New Jersey
The University of Akron
Tiffin University
University of Akron
University of Denver
University of Indiana
University of Pittsburgh
University Richmond
University of Scranton
University of vermont
Ursinus College
Utica College
Villanova University
Washington & Jefferson College
Washington College
West Chester University
Western Connecticut State University
Westminster College
Widener University
William & Mary College
William Smith
Williams College
Wilmington University
Wilson College
Wingate University
Wofford College
York College of Pennsylvania
Youngstown State University