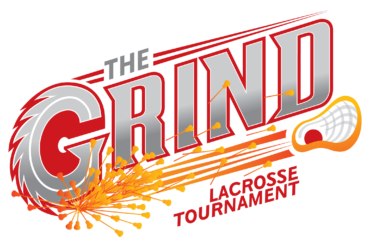 The Grind
Fri, Jul 7, 2023-Sun, Jul 9, 2023
Returning to Chester County!
Coaches Checked-in at The Grind
Akron University
Alvernia University
Arcadia University
Ashland University
Averett University
Babson College
Baldwin Wallace
Bard College
Bethany College
Bethany West Virginia
Bridgewater University
Caldwell University
California Lutheran University
College of Saint Rose
Colorado Mesa University
Concordia University Wisconsin
Davenport University
Delaware State University
Delaware Valley University
Dominican College
Framingham State College
Franklin & Marshall College
Frostburg
Gannon University
Georgetown College
Georgian Court University
Gordon College
Grand Valley State University
Grove City College
Indiana University of Pennsylvania
Ithaca College
James Madison University
Juniata College
Kutztown University
Lafayette College
La Salle University
Lock Haven University
Lynn University
Lindenwood University
Marist College
Marywood University
Misercordia University
McDaniel College
Moravian College
Navy
Niagara University
Notre Dame College
Ohio Northern University
Rensselaer Polytechnic Institute
Robert Morris University
Rollins College
Saint Francis University
Saint John Fisher College 
Saint Leo University
Shepherd University
Shippensburg University
Siena College
Stockton University
SUNY Binghamton
SUNY Brockport
SUNY Technology Canton
SUNY Geneseo
SUNY New Paltz
Swarthmore College
Temple University
UMASS Lowell
University of Chicago
University of Indianapolis
Washington College
Wellesley College
West Chester University
Western Connecticut State University
Western Maryland College
Widener University
Willamette University
Wilmington University
Wingate University
About The Event
One of the LARGEST and MOST COMPETITIVE tournaments in the Nation! Bringing together teams from ALL across the country and International teams!
Great opportunity to play some of the newest upcoming competitive clubs from across the country - offering new and exciting competition!
Showcase Format for the 2024s-2026s. Championship Format with weighted brackets for 2027-2030s. Teams will be grouped by similar levels of play to help ensure all games are competitive.
Awards will be provided for the Champions of each bracket.
Following all USL rules
More playing time offered by most tournaments; offering the athletes MORE playing time to be seen by the college coaches, and offering the teams the best value for their fee
Certified USL Officials will be used on all games, and staff will be on all fields to provide a safe and professional atmosphere
*Note: Requests can ONLY be submitted by a Head Coach or Club Director; no other requests will be considered.  All requests are not guaranteed and not all will be honored.  Tournament reserves the right to schedule all games as they deem necessary. All teams are expected to attend all games posted on the final schedule.