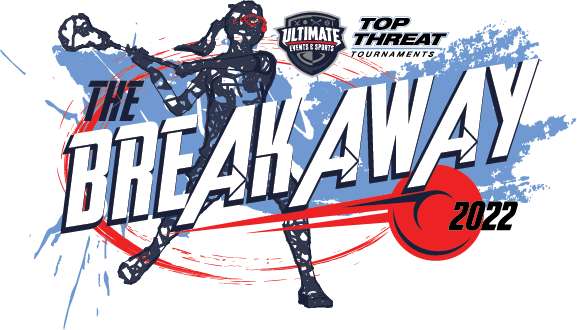 The Breakaway
Greater Chester Valley Sports Association-
137 Line Road
Malvern, PA 19355
June 11, 2022- June 12, 2022
Tournament is SOLD OUT! Please join our waitlist below!
2022 Committed Coaches - Updated Weekly - MORE to COME!!
Alma College
Arcadia University
Bard College
Bridgewater College (VA)
Caldwell University
Cairn University
Cedar Crest College
Chestnut Hill College
Delaware State University
Eastern University
Elizabethtown College
Ferrum College
Gordon College
Hollins University
Holy Family University
Immaculata University
Lake Erie College
Liberty University
Long Island University
Lynn University
Misericordia University
Muhlenberg College
NAVY
Palm Beach Atlantic
Shenandoah University
Susquehanna University
Swarthmore College
Umass Lowell
University of Pennsylvania
Virginia Commonwealth University
Wilkes University
Young Harris College

About The Event
Premier Recruiting Showcase with Top Competition
Small intimate venue to allow for easy convenient recruiting
7 premier fields in one location
Team Managers rate the strength of their schedule to optimize the level of competition in each division
Certified officials and weighted brackets
Less then an hour from Philadelphia
Perfect location for a getaway after the tournament is over
Block scheduling for family convenience
All games will be filmed and distributed to all college coaches in the Nation via ConnectLax
*Note: Requests can ONLY be submitted by a Head Coach or Club Director; no other requests will be considered.  All requests are not guaranteed and not all will be honored.  Tournament reserves the right to schedule all games as they deem necessary. All teams are expected to attend all games posted on the final schedule.
GAME DETAILS
FULL regulation size fields
Games are 50 minutes: 2 x 25 minute halves
4 Game guarantee
Running clock with a central horn
Divisions
2023-2026's: $1800/team, $450 non-refundable deposit
2027-2029s: $1,650/team, $450 non-refundable deposit
Roster Details
MAX of 22 players/team; MIN of 15 players/team
Rosters and waivers will be due by TBA
Rosters and waivers will be submitted electronically; further details to follow
All players must be USL members. Their membership numbers will be captured during the registration process. Further details below.
Important Dates
TBD: Final Balance DUE
TBD: Online Player Registration (Waiver) DUE
TBD: Final Roster Validation DUE
Friday, May 27, 2022 (at the latest): Schedule POSTED
Saturday, June 11, 2022: The Breakaway BEGINS!
Game Film
Ultimate Events and Sports has teamed up with ConnectLax to bring you the best video coverage at the lowest possible price, with the opportunity for athletes to purchase individual game film at the lowest rate offered by the majority of other tournaments. ConnectLax will also offer their professional editing services to create highlight videos at a price that is cheaper then doing it yourself!
Click HERE for ORDERING options!