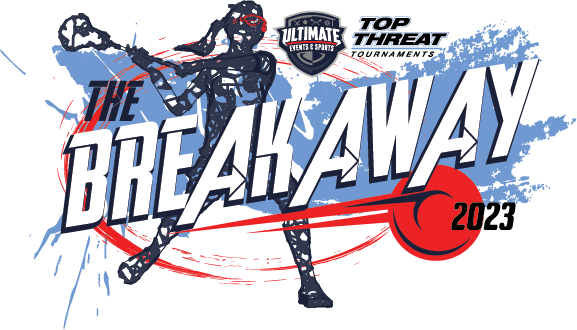 The Breakaway
West Chester University -
855 S New Street
West Chester, PA  19382
June 10, 2023- June 11, 2023
2022 Committed Coaches 
Alma College
Arcadia University
Bard College
Bridgewater College (VA)
Caldwell University
Cairn University
Cedar Crest College
Chestnut Hill College
Delaware State University
Eastern University
Elizabethtown College
Felician University
Ferrum College
Georgian Court University
Gordon College
Gwynedd Mercy University
Hartwick College
Hollins University
Holy Family University
Immaculata University
Ithaca College
Lake Erie College
La Salle University
Lebanon Valley College
Liberty University
Long Island University
Lynn University
McDaniel College
Misericordia University
Muhlenberg College
NAVY
Palm Beach Atlantic
Ramapo College
Randolph College
St. Joseph's University
Shenandoah University
Stevens Institute of Technology
Susquehanna University
Swarthmore College
Temple University
UMASS Lowell
University of Pennsylvania
Virginia Commonwealth University
Washington and Jefferson College
West Chester University
Wilkes University
Young Harris College
About The Event
Premier Recruiting Showcase with Top Competition
Games played on a college campus with turf surfaces and high quality well manicured fields
9 premier surfaces in one location
Centrally located with family friendly activities near by, as well as, ample hotel rooms
Team Managers rate the strength of their schedule to optimize the level of competition in each division
Certified officials and weighted brackets
Less then an hour from Philadelphia
Block scheduling for family convenience
All games will be filmed and distributed to all college coaches in the Nation via ConnectLax
Returning for our 2nd year and building on our momentum and solid competition from 2022.
2 of the Country's top tournament operators coming together to put on one of the summers highest quality events. Focused on customer service, high quality games, and connecting the players to the college coaches!
GAME DETAILS
FULL regulation size fields
Games are 50 minutes: 2 x 25 minute halves
4 Game guarantee
Running clock with a central horn
Divisions
2024-2027's: $1800/team, $450 non-refundable deposit
2028-2030s: $1,650/team, $450 non-refundable deposit
Roster Details
MAX of 22 players/team; MIN of 15 players/team
Rosters and waivers will be due by TBA
Rosters and waivers will be submitted electronically; further details to follow
All players must be USL members. Their membership numbers will be captured during the registration process. Further details below.
Important Dates
Registration OPENS: Wednesday, July 27, 2022 @ 10am
Final Balance DUE: March 1, 2023
Online Player Registration (Waiver) DUE: May 19, 2023
Final Roster Validation DUE: May 26, 2023
Schedule POSTED: May 30, 2023
Game Film
Ultimate Events and Sports has teamed up with ConnectLax to bring you the best video coverage at the lowest possible price, with the opportunity for athletes to purchase individual game film at the lowest rate offered by the majority of other tournaments. ConnectLax will also offer their professional editing services to create highlight videos at a price that is cheaper then doing it yourself!