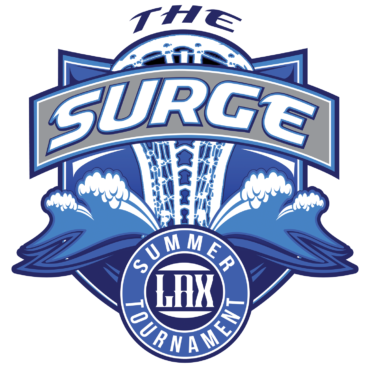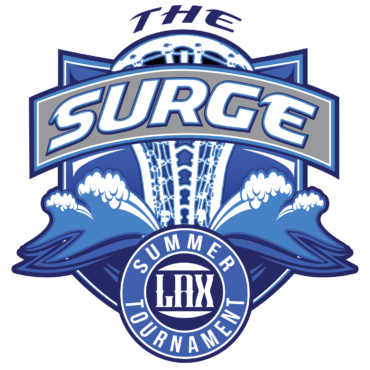 The Surge
Sat, Jul 15 2023-Sun, Jul 16, 2023
The Proving Grounds
725 Conshohocken Road, Conshohocken, PA 19428
If you would like to inquire about getting your team(s) into the Surge please contact, caroline@ultimateeventsandsports.com
2022 College Coaches!
Allegheny College
Alvernia University
Arcadia University
Averett University
Bard College
Beloit College
Bloomsburg University
Bridgewater College
Bucknell University
Caldwell University
California Lutheran University
Catawba College
Cedar Crest College
Colorado Mesa University
Daemen University
Delaware State University
Eastern Mennonite University
Elizabethtown College
Felician University
Ferrum College
Georgian Court University
Gordon College
Hollins University
Holy Family University
Immaculata University
Ithaca College
Johnson & Wales University
Kutztown University
La Salle University
Liberty University
Lindenwood University
Lycoming College
Lynn University
Manhattan College
Marywood University
Meredith College
Misericordia University
Mount Saint Mary College
Muhlenberg College
NAVY
Radford University
Rensselaer Polytechnic Institute (RPI)
Rutgers University
St. Joseph's University
St. Mary's College of Maryland
San Diego State
Shenandoah University
Shippensburg University
Springfield College
Susquehanna University
Swarthmore College
Temple University
University of Akron
University of Mary Washington
UMASS Lowell
Wellesley College
West Chester University
Widener University
Wilkes University
William & Mary
Wilmington University
Wingate University
About The Event
8 turf fields all in one location. Fields are perfectly laid out for college recruiters
Onsite parking within close proximity to fields
Centrally located to allow for easy access for teams coming from various regions
Top College Coaches will be in attendance
Professional staff on each field keeping score
Concessions and bathrooms onsite
Showcase Format for 2024s-2026s; Championship format with competitive bracketing for 2027s-2030s
Partnered with legendary NAVY Coach, Cindy Timchal
Competitive, fun tournament to end the summer circuit
Free player clinic hosted by Cindy Timchal and her Power5 coaching staff
*Note: Requests can ONLY be submitted by a Head Coach or Club Director; no other requests will be considered.  All requests are not guaranteed and not all will be honored.  Tournament reserves the right to schedule all games as they deem necessary. All teams are expected to attend all games posted on the final schedule.
GAME DETAILS
FULL regulation size fields
All teams guaranteed 4 games
Games are 50 minutes: 2 x 25 minute halves
Showcase Format for 2024s-2026s; Championship Format for 2027s-2030s
Running clock with a central horn
Divisions
Youth Division: 2027-2030s (play Saturday & Sunday)
High School Division: 2024- 2026s (play Saturday & Sunday)
Mixed Divisions are allowed; teams must play up to the oldest player on their rosters. Teams may NOT play down!
Roster Details
MAX of 22 players/team; MIN of 15 players/team
Rosters will be due TBD
Rosters and waivers will be submitted electronically; further details to follow
All players must be USL members. Their membership numbers will be captured during the registration process. Further details below.
Important Dates
Registration OPENS: Thursday, July 29th @ 11am EST
Balance Due: March 1, 2023
Player Registration Deadline: June 28, 2023
Roster Submission Deadline: June 23, 2023
Pools to Directors: Approximately 1 month prior to event
Schedule Conflicts/Requests: June 23, 2023
Schedule Release: June 30, 2023
Tournament Contact: Caroline Gray-caroline@ultimateeventsandsports.com
Game Film
Ultimate Events and Sports has teamed up with ConnectLax and Coach Packet to bring the college coaches and participants the best video coverage and profile distribution.  ConnectLax is the exclusive video provider for this event, and Coach Packet will provide all electronic player profiles to all coaches in the country. All games are filmed at elevation in professional HD.
Here is why you should choose this event for video:  CLICK HERE.
Note: All game film will be provided to all college coaches in the Nation so that they do not miss any of your games!
Ultimate Events and Sports is doing their part in securing commitments from some of the Nation's top institutions, but it is also highly advised that the athletes do their part.  If an athlete is interested in a particular program or school, it is suggested that the athlete contact the coach.  Let them know who you are, your team name, that you are interested in their program, and that you will be attending The Surge!